For broad bioscience career options what is the best study path?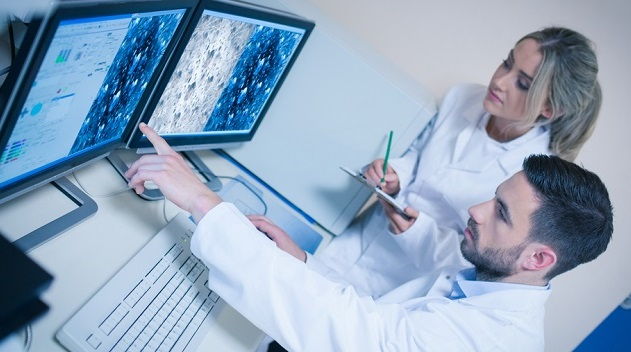 For broad career options in bioscience, a bachelor degree is the minimum qualification required. Bachelor degrees in the biosciences usually have a duration of 3 - 4 years. If you can study at a university with a 3 year course, this will save money and time. A bachelor degree with a significant laboratory component including core bioscience subjects (biochemistry, molecular biology & cell biology), will permit the broadest career options. If you are confident you would like a career working within a laboratory environment, completing a bachelor degree consisting entirely of bioscience based subjects will set you on the right path. Examples of other important bioscience based subjects that will further enhance your knowledge and experience may include microbiology, genetics & proteomics.
Alternatively, if you are less enthusiastic about a career within the laboratory, a flexible bachelor degree that allows you to include subjects outside the biosciences may be ideal. If you want to keep your career options broad, areas such as business, communication, or IT are recommended. If pursuing such a path, make sure the majority of subjects are bioscience based to ensure you are awarded a bioscience degree. Such a degree is usually awarded as having a major (in some area of the biosciences) along with a minor (in another field such as business for example). Dual qualifications at the degree level can also be achieved by completing a double degree. The purpose of a double degree is to increase your competitiveness giving you in-depth qualifications in two areas, rather than an in-depth major along with a minor. A double degree however, will at least take an additional year to complete.
To further broaden your career options, additional qualifications can easily be built on top of a bachelor degree at any time. Additional qualifications may be achieved via certificates, diplomas, or higher postgraduate degrees including Honours, Masters and PhD. At the certificate, diploma or Masters level, you could study science writing & communication, scientific / medical illustration, teaching, marketing, management, or patent law. A PhD is ideal if you would like to become a researcher. Though far more difficult and time consuming compared to a certificate or a diploma, a PhD usually incurs no course fees for the student. Furthermore, a PhD is usually a paid position for which the student is awarded a generous scholarship living allowance. A PhD also puts you in a highly credible position should you wish some day to start your own business.