Career   -   Stem cell biology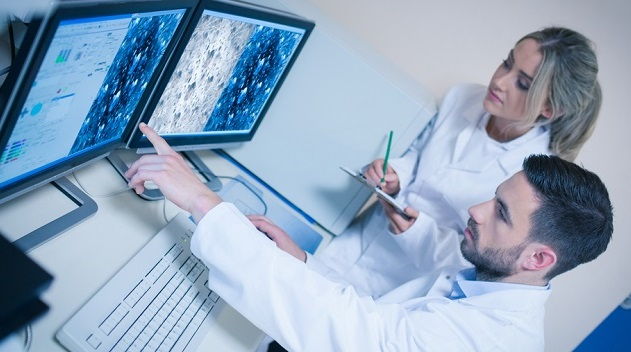 Stem cells are considered master cells having the capacity to proliferate to increase their number and to develop (differentiate) into an array of mature functional cell types. Embryonic stem cells have the capacity to differentiate into all the cell types that make up the adult organism whereas adult stem cells are more lineage restricted usually only being able to differentiate into mature cell types based on their tissue of origin. Adult stem cells have been found in a variety of tissues including bone marrow, epidermis (skin), kidney, liver, skeletal muscle and nervous tissue. Whilst the major role of embryonic stem cells is development, the role of adult stem cells is predominantly repair and replenishing of cell numbers. Stem cell therapies / regenerative medicine offers enormous hope to human health potentially impacting everything from heart disease and neural degeneration to aging in general. Embryonic stem cells have an advantage due to their flexibility, whilst adult stem cells though less flexible allow the use of patient-derived cells avoiding immune system rejection. One of the most important areas of stem cell biology research involves the identification of genetic factors that regulate stem cell fate and function.
For those interested in a career in stem cell biology a Bachelors degree including the subjects cell biology, molecular biology, biochemistry and genetics will provide a solid foundation. For those interested in regenerative medicine, subjects such as anatomy & physiology, histology and pathology may also be of benefit. Depending on your particular area of interest your subject objectives may be met by either undertaking for example, a highly structured Medical Science degree, or a more flexible Applied Science degree allowing a major in your most highly desired subject area. Regardless of the undergraduate degree undertaken, for those considering a career in research, higher degree studies (such as Honours, Masters or PhD) are usually required.
One of the newest emerging hypotheses in cancer biology is the concept of the cancer stem cell. Cancer stem cells are cancer cells found within tumours that possess characteristics similar to that of normal stem cells, namely the potential to both proliferate and differentiate. It is hypothesised that a better prognosis may be obtained by specifically targeting cancer stem cells rather than differentiated mature cancer cells. Those with combined qualifications in both stem cell biology and cancer biology will have the best career prospects for this rapidly advancing field, while at the same time be able to obtain key positions in either field separately if required.