Career   -   PhD (Doctor of Philosophy)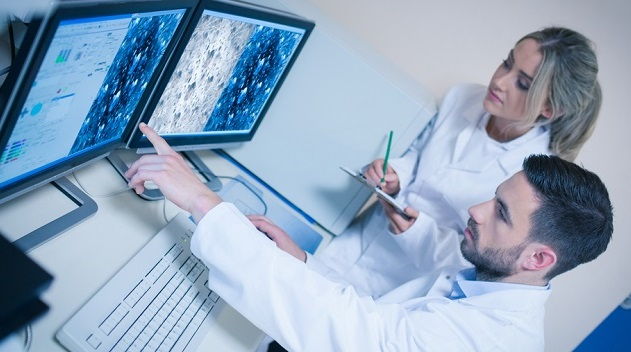 In most countries a PhD also referred to as a Doctorate or Doctoral degree is the highest academic degree awarded. The completion of an Honours or Masters degree with exceptional results / high academic standing, is usually required for entry into a PhD program. The overall structure of a PhD program is similar from country to country, though the duration varies usually ranging between three - five years. To encourage completion, in some countries a four year time limit has been fixed.
A typical PhD program consists of an original research project completed as a thesis along with a seminar presented before a panel of experts. Thesis format usually includes an abstract summarising the research project and its findings, an in-depth, up-to-date, well referenced introduction to the area of research, aims of the research project highlighting the importance or value of such investigation, materials and methods used for the research project, an extensive array of results including images, figures, graphs, tables etc, a discussion interpreting the results and their significance, contribution or advancement to the current level of knowledge, a conclusion suggesting next steps / future directions to further advance the line of research, a bibliography of references, and any acknowledgements and appendices. It is expected that the overall findings of the research project will be worthy of publication in a peer-reviewed journal, though the PhD may be awarded prior to the completion of journal publication.
Costs
As PhD's are extremely time consuming allowing little time for alternative employment on the side, most students embarking on a PhD are granted a scholarship for living expenses funded by either the government or the university. Course fees are also often funded by the government or university. To obtain additional income, PhD students often engage in some form of part-time tutoring to lower degree students within the university. This experience often looks great on a resume but be aware that it can also drain time away from research during the PhD.
Things to consider
Though it would be ideal to complete a PhD within the minimum time frame, the essential requirement to obtain in-depth original findings that contribute significantly to the knowledge level in the respective field of research often presents a challenge. PhD students often have to subject themselves to exhaustive experimental optimisations, adjustments to hypotheses over time, and in some circumstances projects may even need to be completely redesigned. It should never be expected that a PhD will be like a normal job. Beyond a normal working day PhD's often require night & weekend work. Whether a PhD is right for you should be carefully considered in relation to your other commitments (such as family). If your goal is a career in research, your first job following your PhD will be very similar to your PhD. You won't need to complete a thesis again but if you are researching in academia you will need to work towards publication. The main difference is that you will be paid more. Given the potential time consuming nature of a PhD (and the similar nature of your first position as a researcher following your PhD) it is important to make sure you find such work enjoyable and interesting.
Career outcomes
Individuals with PhD's work in both academia and industry. Individuals with PhD's usually obtain high level positions in industry after gaining extensive experience working in academia, often migrating to industry once skills acquired in academia can be translated into commercial applications. In academia, careers include research and lecturing, though administration is also a potential option. Most lecturers are however also expected to engage in a percentage of research. Following completion of a PhD, the first position in academic research is commonly referred to as a Postdoc, short for Postdoctoral researcher. A Postdoc works as part of a research group headed by a more senior researcher and is expected to engage in an area of research associated with the aims of the research group. Postdocs are usually given contracts ranging from one – three years subject to renewal based on funding availability and performance. Postdocs are expected to engage in work leading to publication in peer-reviewed journals and contribute to the preparation of research grant proposals in order to help obtain funding for the group. Postdocs may also be asked to assist in the supervision of junior members of the group. Once a Postdoc develops an impressive record of publications as first author, the Postdoc will then be in a position to apply for grants for independent funding. Following the successful awarding of an independent grant, the Postdoc may choose to remain part of the initial research group for support or progress towards establishing their own research group if desired.