Western blotting - protein transfer from gel to membrane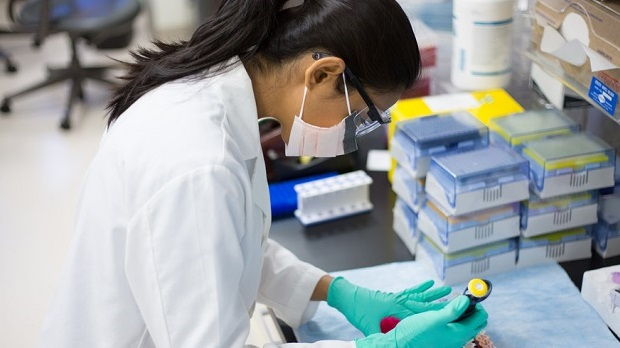 The transfer of protein from the gel to the membrane is referred to as blotting.

Steps
1. Wet sponges, paper and membrane in transfer buffer.
2. Wash the gel in transfer buffer being careful not to break the gel. (Washing the gel is optional).
3. Place a piece of paper on top of a sponge then carefully slide the gel onto the paper.
4. Place the membrane carefully onto the gel. Do not lift and re-apply the membrane to the gel. Bond membrane and gel together with a clean roller (or similar) carefully & lightly pushing out any air bubbles.
5. Assemble the sandwich cassette in the following order: black (-ve), sponge, paper, gel, membrane, paper, sponge, red/white (+ve).
6. Place the sandwich in the tank with an ice brick and fill with transfer buffer.
7. Transfer overnight at 20 – 30 volts at 4°C (in the walk in fridge / cold room) with a magnetic stirrer (if available) to circulate cool water. Alternatively, transfer for 2 hours at 100 volts at 4°C. If no cold room is available the transfer tank may be surrounded with ice.

Transfer buffer
14.4g glycine
3.05g Tris
200mL Methanol
deionised water to 1L
pH 8.3
Make fresh for use. Store at 4°C for a short period of time.