Protein isolation from tissue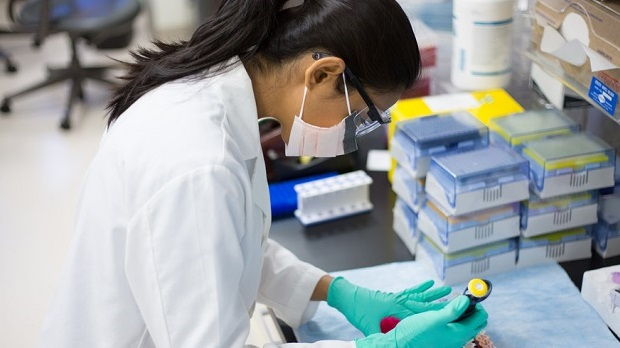 Protein isolation buffer
Protein isolation buffer should be made fresh from stock reagents when needed. To make 10mL of buffer mix the following stock reagents:
1mL of 50% glycerol stock for a final concentration of 5%. (A 50% stock in water is easier to pipette compared to 100%).
1mL of 10% SDS stock for a final concentration of 1%. (Handle SDS powder in the fume hood or wear a face mask).
500uL of 200mM Tris stock pH 7.4 for a final concentration of 10mM.
1mL of 1.5M NaCl stock for a final concentration of 150mM.
Protease inhibitor. (Sigma-Aldrich has a range of protease inhibitors to consider).
Use deionised water to make a final protein isolation buffer volume of 10mL
Store stock reagents at room temperature.
Tris is used to maintain the pH. Glycerol helps maintain protein stability. NaCl helps keep proteins soluble when centrifuging at high speed. SDS is a detergent that removes membrane lipids and denatures proteins. If you would not like to denature proteins and/or would like to keep nuclear membranes intact to avoid dealing with DNA, SDS can be replaced with 1mL of 10% Triton X-100 for a final concentration of 1%.

Protein isolation from tissue
Steps
1. Ideal to use tissue pieces from 50 – 200mg. Freeze tissue first to assist cellular disruption.
2. Mix tissue in protein isolation buffer with a volume ratio of 1:10 (tissue : isolation buffer). Homogenize tissue via mashing in buffer with a mortar & pestle, or sonication. If sonicating use a low intensity and place on ice for 30 seconds for every 2 minutes of sonication to prevent heat damage.
3. Place on ice for ten minutes to complete digestion.
4. Centrifuge for 20 minutes at 14000rpm at 4°C, then transfer protein containing supernatant to new tube and store at -20°C or -80°C.