Protein concentration analysis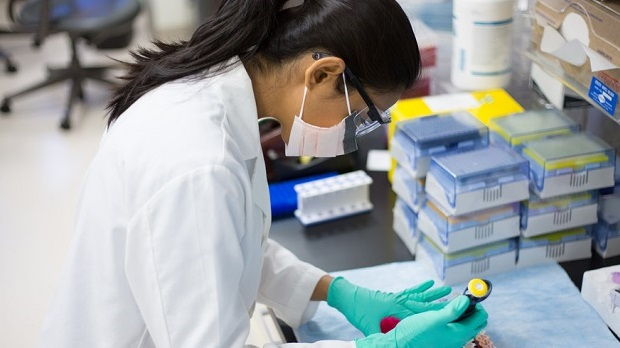 Whether you have harvested protein from cultured cells or tissues, it is important to know the total protein concentration for a range of downstream applications. For Western blotting, knowing your total protein concentration is essential to determine how much to load onto your protein running gel.
Most laboratories use commercial protein concentration analysis kits as these contain all the required reagents as well as protein standards (usually bovine serum albumin) for calculating protein concentration. To use most commercial kits, 96 well plates and a plate reader machine are required. Depending on the particular plate reader, the associated software may be able to calculate the protein concentrations, otherwise the raw data may be exported to Microsoft Excel or similar to perform calculations yourself.
Several assay types are available including (but not limited to) the BCA method and the Bradford method.
BCA assay kits may be obtained from Thermo Fisher Scientific.
Bradford assay kits may be obtained from Bio-Rad Laboratories.

Tips for protein concentration analysis
1. Make sure to measure each sample and standard in duplicate.
2. Make sure to measure your protein isolation buffer without protein to determine the signal derived from the chemicals mixed in the buffer. The buffer signal will need to be subtracted from the measurements you obtain for your protein samples so you are left with the protein signal only.
3. As your protein concentration may be higher than the highest standard, you may need to dilute your protein 1:10 just for measuring purposes. If so, make sure to multiply your results by 10 to determine the concentration of your original undiluted sample stock.

Protein concentration and Western blotting
When running a protein gel for Western blotting equal amounts of protein should be loaded into each well. It is common to load around 20ug of protein per well. (This figure should be adjusted depending on whether your protein of interest is expressed at high or low levels). Most protein gels can handle 25uL per well. To load 20ug in a volume of 25uL you will need a total protein concentration of at least 1ug/uL so you can mix 20uL of protein sample with 5uL of 5 X loading buffer / loading dye. If you have more than 1ug/uL you will easily be able to dilute your protein samples.