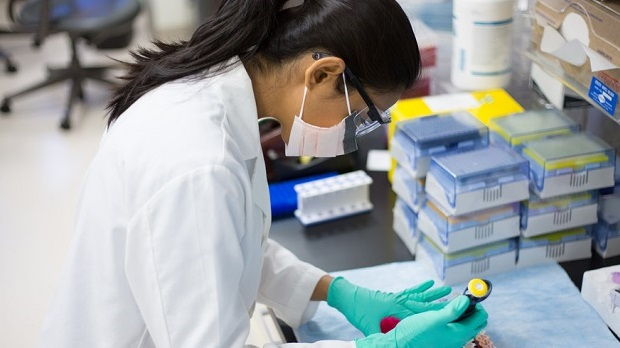 For blood, commercial DNA isolation kits are recommended. Kits are economical and time saving when large numbers of samples are processed.
International kit suppliers include:
Bioline
Promega
Qiagen
Thermo Fisher Scientific

DNA concentration analysis can be quickly performed using a Nanodrop (from Thermo Fisher Scientific). A Nanodrop takes up very little bench space, requires little training and maintenance, and requires no reagents.
For links to molarity and dilution calculators see online science tools

Important:
When working with blood, wear a long sleeve lab coat, protective gloves, and protective eye glasses as blood may be infectious. A face mask is also recommended.