CRISPR-Cas9 .... big advance for genome editing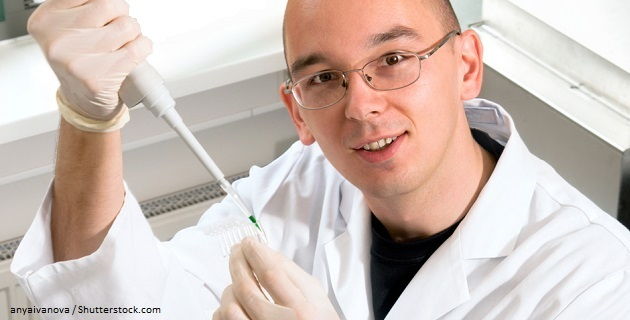 When infected with viral DNA, as a defense mechanism, some bacteria produce RNA molecules that contain a sequence matching the viral DNA. The RNA forms a complex with the Cas9 nuclease enzyme guiding the nuclease to bind and cut the viral DNA. The bacteria's cellular machinery then attempts to repair the cut DNA. However, in the process, the bacteria adds new nucleotides which results in altering and disabling the viral gene sequence. To use this system for genome editing of cultured eukaryotic cells, the recognition sequence of the guiding RNA can be manipulated, thus having the capacity to target any DNA sequence at a specific locus of interest. This can be used to mutate a human gene in order to investigate its function. This system may also be used to repair a mutated gene, by introducing a segment of DNA with the correct sequence that will then be integrated into the cut site. Such newly enhanced cells could then be used for cell replacement therapies. One of the biggest advantages of gene editing using this system is that multiple genes could be targeted at the same time.
CRISPR-Cas9 offers a relatively cheap method for gene editing. Common delivery mechanisms into cells include plasmids and viral vectors. Transfection may be achieved via electroporation or lipid mediation.
For more information on the tools, resources and emerging techniques currently available see the following journal reviews:
Graham DB, Root DE, (2015). Resources for the design of CRISPR gene editing experiments. Genome Biol
Thurtle-Schmidt DM, Lo TW, (2018). Molecular biology at the cutting edge: A review on CRISPR/CAS9 gene editing for undergraduates. Biochem Mol Biol Educ
(The above journal reviews can be found by searching PubMed)
Also see The CRISPR Journal