Cell line authentication .... how, when & why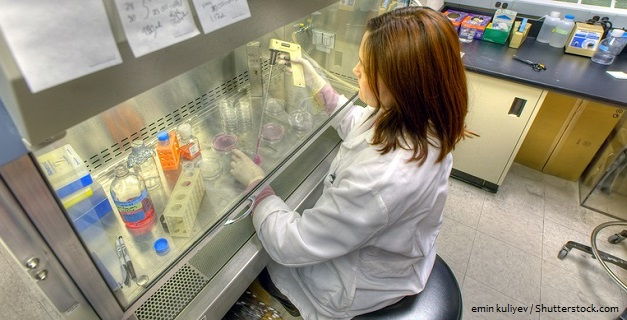 With a large range of cell lines widely used (and exchanged) all over the world as in-vitro models for medical research, mis-identification and cross-contamination has become a serious issue. In order to ensure the validity of published results (and the capacity for reproducibility of these results), most leading journals are now requiring cell line authentication (identification). Furthermore, many funding bodies are now beginning to mandate a requirement for authentication. Considering the amount of time and money devoted to the average research project, and the fact that you will likely be required to provide an authentication report prior to publication, it may be wise to confirm authentication from the onset anytime a cell line is received from a non-commercial source. When cell lines are to be distributed over time among a number a laboratory staff members within a single group it is advised to initially create stocks directly from the original authenticated batch for this purpose.
The most common authentication method utilises a standardised PCR-based approach involving an annotation of short tandem repeats (nucleotide repeats in a row) referred to as STR profiling. STR profiling compares these loci on DNA between two or more samples. The ATCC is not only a supplier of cell lines, but also a service provider for cell line authentication. As a reference for comparison, the ATCC maintains a database (log in required) of STR profiles for all its human cell lines.
For more visit ATCC
For other authentication service providers see scientific / research laboratory services
See BioscienceCentral's cell biobanks list to find stem cells, cancer cells, cells for other diseases & more.
Also see BioscienceCentral's biobanks & bio-resources list for tissue, DNA & blood
For culture media, reagents, consumables, equipment, and other products & services for cell culture click HERE