Western blotting - automated solutions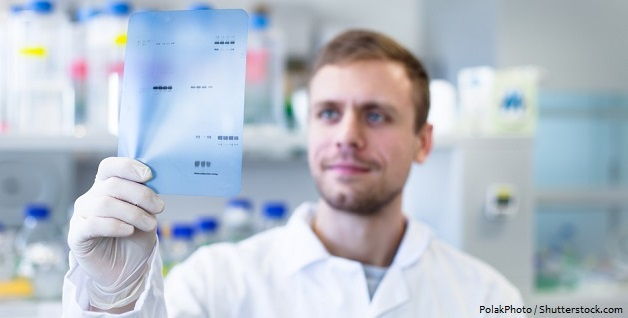 Anyone who performs Western blotting on a regular basis is aware of the significant time required to complete each blot including sample, reagent & solution preparation, running the gel, transferring the gel, blotting the membrane & imaging the membrane. The number of manual stages involved makes it difficult to consistently duplicate results without variation. Automated (gel-free, blot-free) Western solutions by ProteinSimple offer a fantastic alternative. Once samples have been loaded the user can walk away returning only to retrieve final results. For a single sample, protein separation, antibody incubation and measurement takes place all within a single disposable capillary. Results are displayed by histogram peaks or in Western blot image format with band intensity corresponding with histogram peaks. Besides being consistent from run to run, results are more reproducible between users.
ProteinSimple provides a range of instruments with the base model (Wes) able to complete 25 samples in less than three hours. The advanced model for size separation (Sally Sue) is able to handle up to 96 samples per run. There are also models that can separate proteins based on charge. If you thought this was great, there's also Milo, the worlds first single-cell Western platform.
ProteinSimple Western kits contain all the consumables & reagents including secondary antibodies. Users only need to supply protein samples and primary antibodies. Automated Westerns create less mess and less waste. The only major issue to consider is whether you normally work with very large proteins as size capacity is not unlimited.
For more visit ProteinSimple
There are also companies like RayBiotech in the United States that offer automated Western blotting services.
For manual Western blotting protocols & useful tips see techniques & protocols