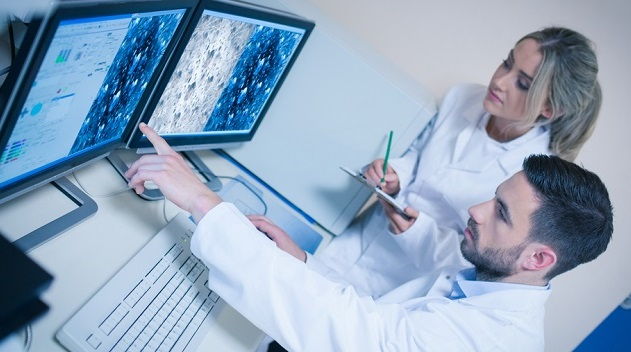 Chemistry is the study of the composition, structure and properties of substances at the atomic and molecular levels including the changes substances undergo when mixed. Chemists find employment in an array of fields including medical science, drug design, mining, food technology, materials development, environmental management and more. In the context of a bioscience degree, chemistry is usually studied in the first year as a forerunner to the subject of biochemistry (the chemistry of life). If a career in drug design, drug discovery, diagnostics, testing or industrial biotechnology is desired, studies should also include more advanced chemistry subjects along with human biology associated subjects. A science degree with a dual major in biology and chemistry may be ideal.
Chemistry is often considered a highly complex and somewhat difficult subject. Most universities require or at least recommend the completion of high school chemistry before embarking on a degree. Excellent mathematical aptitude is also recommended for those considering a career in chemistry / biochemistry.
See Chemistry glossary, textbooks & more for a range of online chemistry resources.