Draft editing & proofreading  -  service description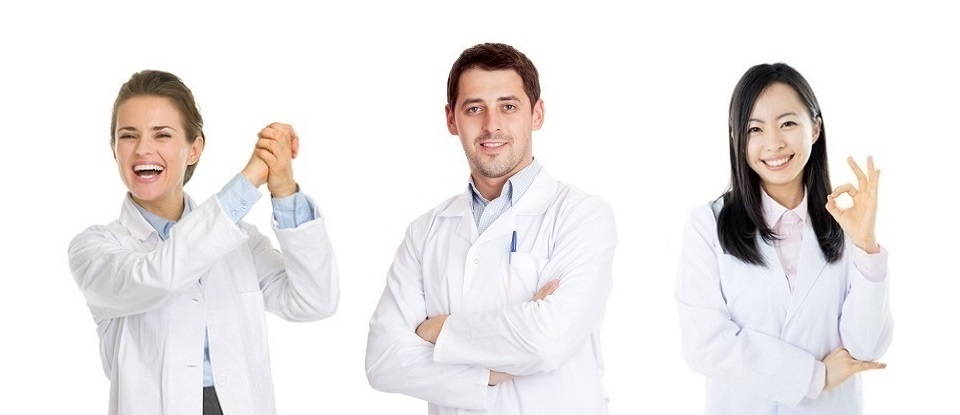 Private & confidential - guaranteed
BioscienceCentral does not need to know the purpose of your document. Informing us is optional.
BioscienceCentral will not disclose any details of your document to others.
BioscienceCentral will not retain permanent copies of your document.
When you submit personal details via the BioscienceCentral website data is transmitted using SSL encryption.
Overview

BioscienceCentral draft editors are PhD qualified with experience publishing in a range of reputable scientific journals.

The draft editing & proofreading service includes corrections for type errors, spelling, punctuation, grammar, and language / word choice, as well as suggestions for improvements to sentence and paragraph structure if required.

BioscienceCentral will edit / proofread any type of document associated with the biosciences. Examples include:
journal articles
grant proposals
thesis chapters
cover letters
job applications
abstracts
presentation speeches
website content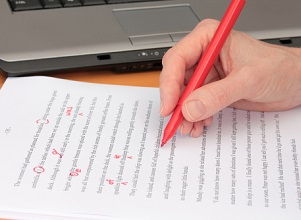 Fees
BioscienceCentral accepts payments in 22 currencies. BioscienceCentral charges per word allowing you to use any font style, font size, paragraph spacing, page breaks, and images without affecting the price. The price you will pay is based on one thing, the amount of words (the word count), regardless of how many pages or how you choose to present your document.
Using the United States dollar (USD) as an example, BioscienceCentral charges 0.0285 USD per word. For a 1000 word document the price will be 28.5 USD. To see the equivalent price in other currencies for a 1000 word document please follow the steps below:

Step 1. Click HERE to open the Oanda currency converter
Step 2. Using the Oanda currency converter select USD under "Currency I Have" then enter 28.5
Step 3. Select your currency under "Currency I Want".
Obligation-free quotes
The first step is to submit your document so BioscienceCentral can provide you with an obligation-free quote. BioscienceCentral will email you the quote in the form of an online invoice allowing you to quickly and easily make payment if you are satisfied with the quote price. BioscienceCentral requires payment before commencing work on your document. The invoice will contain a due date for payment (approximately 1 week). If payment is not made by the due date, BioscienceCentral will erase your document from our files assuming you have decided not to use our services after receiving your quote.
Document submission requirements
Documents must be submitted as a Microsoft Word document or similar.
Completed document format and return to you
Completing your document quickly is important for BioscienceCentral to maintain an excellent international reputation. Corrections or suggestions will be highlighted in red for easy comparison to your original submitted document. Completed documents will be returned to you via email. Operating via online submission and email return allows BioscienceCentral to keep prices as low as possible providing significant cost savings to you.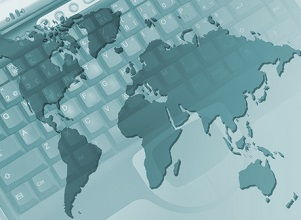 British or American English spelling
BioscienceCentral uses standard scientific English. You will be asked to choose between British (UK) English spelling and American (US) English spelling. Regardless of whether you choose British or American English, the differences are small and on a broad international stage both are considered correct. Examples of small spelling differences include analyse, haemoglobin & tumour (British English) compared to analyze, hemoglobin & tumor (American English). If you are planning to publish in a scientific journal you can email the journal office to ask if the journal uses British or American English spelling. Some journals allow both.
BioscienceCentral Pty Ltd
If you would like to verify BioscienceCentral company registration please click BioscienceCentral Pty Ltd ACN 168741044, otherwise continue reading below.
Paying BioscienceCentral   -   BioscienceCentral and PayPal
BioscienceCentral has selected PayPal to facilitate payments as PayPal is internationally recognised for its security and speed. If you don't have a PayPal account you can simply pay via PayPal using your credit or debit card. When paying through PayPal using your credit or debit card, your card details are not revealed to BioscienceCentral. Using PayPal as our sole payment pathway allows us to simplify our operations keeping prices as low as possible for you.
PayPal online invoicing
Once you have submitted a document, BioscienceCentral will send you an obligation-free quote via email in the form of a PayPal invoice. The quote / invoice will be based on the currency you have selected on the document submission form. If you are satisfied with the quote, simply click the pay button on the invoice. As mentioned above, you can pay using a PayPal account, credit card or debit card. After paying, you can print the PayPal receipt for your records if you like. After receiving payment, BioscienceCentral will also email you a tax invoice / receipt (in PDF format) which you can print or electronically save for your records.
Currencies
Via PayPal, BioscienceCentral accepts payments in 22 currencies. When you use the online form to submit a document for editing / proofreading you will be asked to select one of these currencies to receive your quotes. Currencies include:
Australian Dollar
British Pound
Canadian Dollar
Czech Koruna
Danish Krone
Euro
Hong Kong Dollar
Hungarian Forint
Israeli Shekel
Japanese Yen
Mexican Peso
New Zealand Dollar
Norwegian Krone
Philippine Peso
Polish Zlotych
Russian Ruble
Singapore Dollar
Swedish Krona
Swiss Franc
Taiwan New Dollar
Thai Baht
US Dollar
Refunds Policy
Once BioscienceCentral has completed and returned your document, no refund option will be available as the service you requested (as described on the BioscienceCentral website) has been provided. A refund may be applicable if you can demonstrate that BioscienceCentral has not completed the service as described on the BioscienceCentral website. Please be assured that it is BioscienceCentral's goal to provide a quality service. Providing a quality service is important for BioscienceCentral to maintain an excellent international reputation. If you have any problems once your document has been completed and returned, please contact BioscienceCentral customer service.
Back to Submit a document for editing / proofreading
BioscienceCentral's general Privacy Policy and Legal Disclaimer / Terms & Conditions can be found at the bottom of any web page.